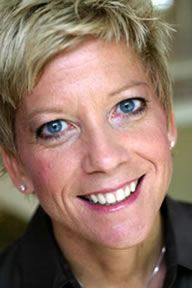 Dr. Morter has recently been awarded the distinguished honor of Chiropractor of the Month for January, 2007 by the Chiropractic Leadership Alliance (CLA), a premier organization that recognizes excellence in the commitment of chiropractors to the public and the chiropractic profession in advancing wellness.

In recognition of her achievement, Dr. Morter was interviewed and featured on On Purpose™, the monthly audio subscription service produced by CLA.

Dr. Morter and her staff have a focused commitment to providing the highest quality chiropractic care possible to the community. To maintain this commitment, Dr. Morter uses the latest high-tech assessment equipment called the Insight Subluxation Station™. The Insight Subluxation Station™ is a scanning technology that helps patients understand the benefits of regular chiropractic care in achieving overall wellness.

Anyone wishing to receive a computerized spinal screening can contact Dr. Morter at 317-247-7244 to arrange for an appointment or request more information about chiropractic and the technology.