Facebook/Instagram
Reach the target on Facebook & Instagram by using Lookalike Audiences and Audience Segmentation, in conjunction with geographical data points
Utilize Facebook's native data on users to A/B test multiple targeting strategies and drive down CPL
Retarget the audience within newsfeed (including video, creative dependent) and sidebar ads
Nurture leads that enter the funnel through Facebook video to promote enrollment.
Dynamic product marketing for ecommerce
Website conversion ads
Use of "carousel" ads to promote multiple products
Use of "offer" claim ads for aggressive call to action
Optimize for Cost Per Acquisition
Look-a-Like Modeling

---
Programmatic Display Advertising
Most websites' visitors will leave without making a purchase or even making it past the homepage. Clients can increase sales and conversion rates through Site Re-Marketing. Site Re-Marketing gives clients the ability to deliver their ads directly to the people who have already expressed interest by visiting their site.       
Awareness
Credibility
Interest
Engagement
Conversions
Loyalty
Display Banner Ads

Site Prospecting
Site Remarketing
Search Remarketing
Contextual
Behavioral
 Audience Segmentation
Cross Platform Targeting

Dynamic Messaging
Conversion
Site Remarketing
Search Remarketing
Content Marketing
---
Pandora/Spotify
The passion point of music drives scale & engagement
---
Hulu

Geographically Targeted
Demographically Targeted
Dayparting
---
Video Marketing

Reasons to use Video Marketing:
Boosts Conversions and Sales
Shows Great ROI
Builds Trust
Google Loves Videos
Appeals to Mobile Users
Can Explain Everything
Engages Even the Laziest Buyers
Encourages Social Shares
---
Gmail Ads
People can interact with your expanded ad in different ways, depending on your ad's layout. They can play video, fill out a form, click to go to your website, or (when they're on mobile) click to call or to go to an app marketplace. Ads that are expanded can be saved and even forwarded as email to other people.
---
Satelite Radio
Powerful Reach
With 31.3 million PAID subscribers, SiriusXM is the 2nd largest subscription service behind NetFlix (46.5 million)
Attracts 62.6 Million Radio listeners representing 25% of all network radio listening
76% penetration in every major automotive manufacturer

---
Television
Companies choose E Image Agency for TV Advertising because they want better results. Beyond Nielsen ratings, Scarborough research, and the average CPP in the market, companies that are looking for an edge find that our 45+ combined years of media buying experience goes a long way when it comes to producing the best results on broadcast and cable, local or national.
---
Radio
Radio Advertising is an effective medium for advertisers to engage listeners in a one-on-one environment. E Image Agency has experience buying nationally and up to 50 local markets at a time focused on driving tangible results.
---
Out of Home
Outdoor advertising has always been a great method for establishing your brand. There are a variety of outdoor advertising options such as static billboards, electronic billboards, vehicles, and even projections onto buildings.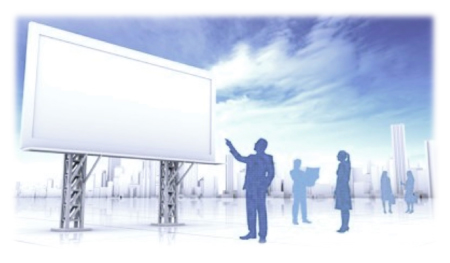 ---
Data Visualization
Real-time analytics is the backbone of any successful campaign that is run through E Image Agency. Our customized proprietary dashboard, "The Hub", works in concert with Google Analytics, Facebook's API, E Image Agency's proprietary DSP, and multiple data management platforms to rand accurate data available.