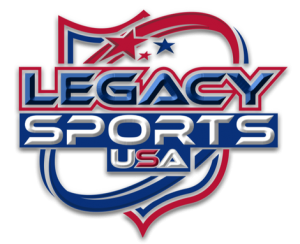 The Legacy Sport Park is a state-of-the-art multi-sport family entertainment sports park located in Phoenix, Arizona. Situated on an expansive 374-acre site in the Phoenix Valley, that will provide a variety of playing fields and indoor team sports facilities designed to the latest athletic technology standards. The Park offers an opportunity for athletes of all ages and levels of proficiency to develop their skills in soccer, softball, baseball, basketball, sand volleyball, indoor volleyball, pickleball, and others. The amateur athlete will be training and competing on the same facilities used by the professionals. The facility is designed to encompass a lifetime from the youth sports facilities to senior sports programming.
With expansive first-class fields and facilities, we anticipate drawing participants from all over the United States and throughout the world. The national and international competition and accompanying visitors will provide a forum for the exchange of cultural and educational philosophies through athletic competition regardless of nationality, religion or socioeconomic background.
The facility is not just a sports park but a family entertainment center with dining as well as venues for concerts and various artistic events. A key component of the Park is the health, wellness and fitness center. The fitness and nutrition professionals will provide support and training to improve physical and mental strength and advance personal growth and awareness. As a byproduct, we hope to assist in the campaign to combat dependency, obesity and diabetes through fitness programs and nutrition education.
​In addition to providing athletic competition, entertainment and the means to facilitate physical and mental wellness, Legacy Park with over two million visitors annually will provide hundreds of jobs.